With Delta's acquisition of a 20% stake in LATAM, the South American mega carrier is exiting its pending joint venture with American Airlines and is leaving oneworld May 1. American relies on South America more than any other U.S. carrier, and the end of this partnership – which took the airline completely by surprise when it was announced – leaves a huge hole in their route network.
Back in September I said to expect American to partner with Brazilian carrier Gol. Delta had to divest its stake in Gol in order to win regulatory approval for its LATAM deal. Talks between American and Gol were confirmed in October.
Now American has announced a new codeshare relationship with Gol as well as frequent flyer partnership and an expansion at their Miami hub including to Latin America.
Gol wasn't a great partner for Delta, which doesn't have a huge presence in Brazil and so the opportunities to feed Delta flights were limited. Gol is a much better partner for American, which serves four cities from Brazil and flies to the country from four of its hubs.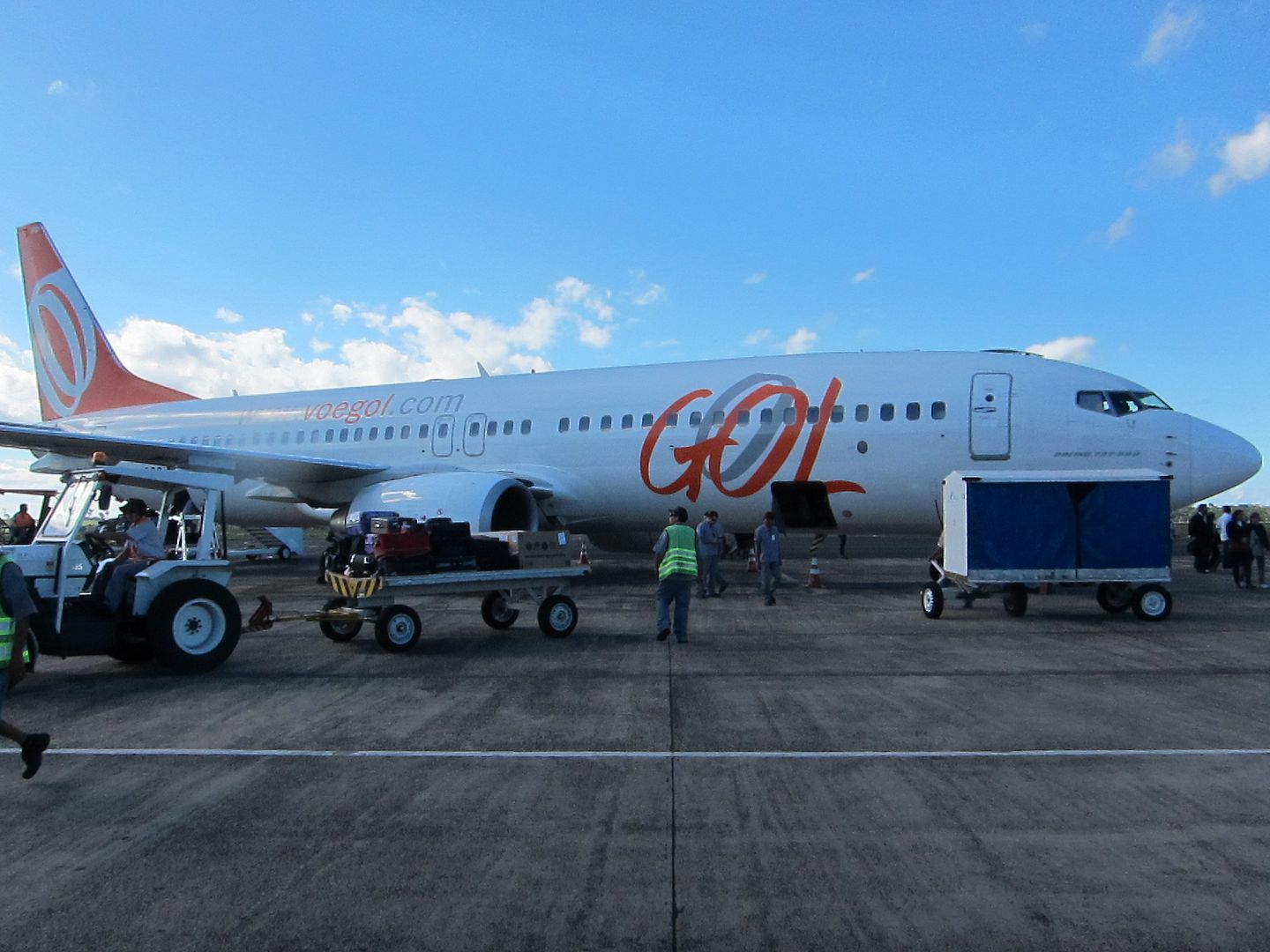 Details Of The Gol Codeshare
American will enter both a codesharing partnership and a frequent flyer partnership. Program members will be able to earn and burn miles between the two airlines once regulatory approvals have been obtained – using AAdvantage miles for travel on Gol should begin by the end of the first half of 2020.
American's code will be placed on 53 Gol flights out of Rio, Sao Paulo, Brasilia, Manaus, and Fortaleza. This may suggest new American Airlines service in the future from Miami to Fortaleza. They'll also add codesharing to Asuncion, Paraguay.
American Airlines South America Expansion
Delta is building up its Miami presence to support LATAM's flying there, initially announcing Tampa, Orlando, Raleigh, and Salt Lake City service. American is going to war adding more service to three of these four cities and others as well adding 12 new flights to six cities:
Market
Current
Frequency
Summer 2020
Frequency
Increase
Aircraft
Nashville, Tennessee
(BNA)
3
4
1
Boeing 737-800
Boston (BOS)
7
8
1
737-800
Houston (IAH)
5
6
1
737-800
Orlando, Florida (MCO)
7
12
5
737-800
757
Airbus A319
Raleigh-Durham, North
Carolina (RDU)
3
5
2
A319
737-800
Tampa, Florida (TPA)
6
8
2
737-800
A319
Total
31
43
12
American is also adding a second daily flight between Miami and Rio this winter.
Gol Offers A Good Experience And Tremendous Connectivity For American's Brazil Flights
American has a strong network to and from Brazil, serving Brasilia, Rio de Janeiro, Sao Paulo, and Manaus. Gol allows great connecting feed for those flights, serving more cities in Brazil than you even knew existed.
Gol, which began operations in 2001, acquired the Varig brand in 2007. For a brief time in 2010 it was in discussions to join oneworld. Then in 2011 Delta took a stake in the carrier.
I've enjoyed my travels on Gol. Their history is as a low cost carrier, but the product is still quality and I've even had occasion to shower in the Gol Premium domestic lounge in São Paulo thanks to Priority Pass.
Not everyone sees this as a good idea. J.P. Morgan's Jamie Baker told investors that such a deal would not happen, that "GOL does not represent a potential strategic partner for American," because it's primarily a domestic operator and has limited potential for long haul travel to the U.S. That missed the point that a Brazilian carrier is of far more use to American, which has a much bigger operation to Brazil, that it was for Delta. And of course Gol does fly from Miami and Orlando to Brasilia today and as they take more Boeing 737 MAX aircraft they could grow their U.S. presence as well.
Gol Isn't A Full Replacement For LATAM
After losing their partnership with LATAM the narrative at American even developed that Gol is who they really wanted to partner with anyway because of American's significant presence in Brazil and the amount of feed Gol can offer there.
Make no mistake, a Gol partnership is a second best. Remember that when Delta announced its deal with LATAM American's response was to claim a LATAM joint venture wouldn't have been that valuable to them anyway because it wouldn't be permitted to include Chile. What mattered when making excuses for losing LATAM was Chile. What matters when promoting a deal with Gol is Brazil. The narrative changes with the opportunity.
LATAM has subsidiaries in Argentina, Brazil, Colombia, Ecuador, Paraguay and Peru. A joint venture with LATAM would have provided feed for American's flights out of all of these (Chile was excluded from the deal thanks to a Chilean court ruling over competition concerns.) Gol just helps in Brazil.
However it's certainly better than giving up connecting feed in Brazil entirely. And if they could put together a secondary deal, and grow their own presence in the region, they could fight back effectively after losing LATAM.
A New, More Aggressive American?
American's move to defend Miami, and build up in Boston and Austin, suggests a new more aggressive and competitive airline. Whether it runs counter to CEO Doug Parker's suggestion that 'this time is different' in the airline industry, that carriers will no longer add capacity just to defend market share rather than focusing on profit, remains to be seen.