American Airlines released third quarter earnings and held their earnings call this morning. The carrier reported $557 million in pre-tax income for the quarter.
Their 4.6% pretax margin during the peak summer third quarter is weak. However CEO Doug Parker kept his job through the quarter and that's the biggest victory for this management team after alienating employees, shareholders, and customers and having pending joint venture partner LATAM stolen from them by Delta.
American Made Money Flying Planes – Barely
I've made the point in the past that American Airlines largely makes money selling credit cards, not from their flying. That wasn't the case in the second quarter (they made money doing both) and the airline's reported numbers for Q3 show they repeated that success.
Passenger revenue was $9.6 billion.

The cost of flying planes was $9.7 billion.

However if you add in cargo revenue the airline made $115 million for the quarter. That's just a 1% margin on their flying.
So unlike the third quarter of last year and also the fourth quarter American Airlines (barely) made money flying planes.
American should be in a position where passenger revenue per available seat mile (PRASM) is greater than cost per available seat mile (CASM) but isn't. And given the importance of credit card revenue to their bottom-line, it ought to be better integrated into route planning – building up flying to support the underlying credit card business in key markets where spend is greatest such as New York and the Bay Area (instead of gutting their relationship with Alaska Airlines which gave them some relevance in Northern California and tech-heavy Seattle).
Expect a New Partner in South America
During the earnings call President Robert Isom emphasized the airline's strength (on its own) in South America and suggested he is "confident we'll attract other partners in the region."
I wrote on September 30th that I had heard from American Airlines sources that they were in talks with Gol. There had also been, at least, some spitballing about trying to partner with Panama's Copa – which used to be substantially owned by Continental (United) but is no longer as tightly-linked (though Copa is one of four 'preferred partners' under United's new revenue-based elite status scheme.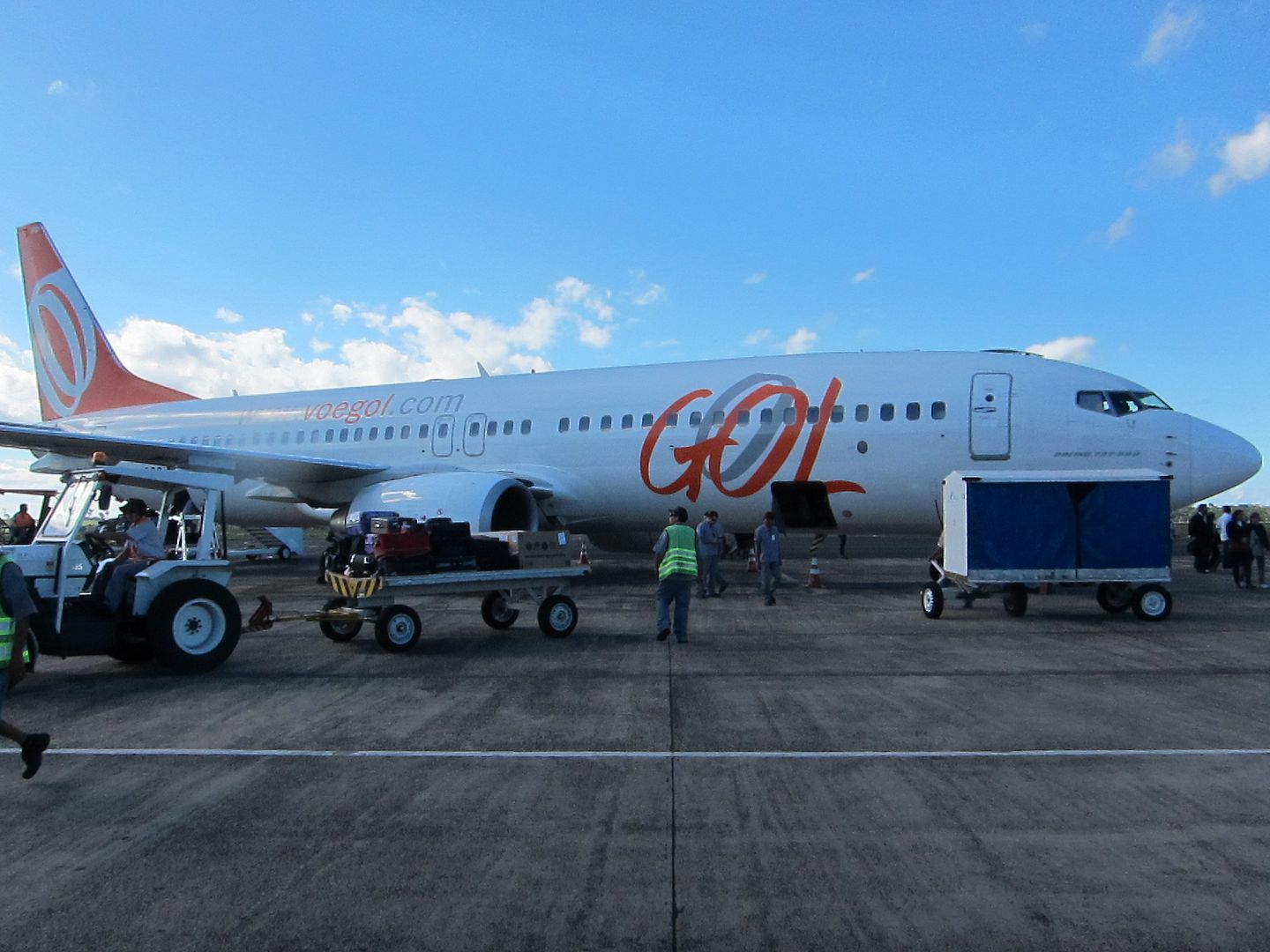 On October 11th it was reported that American was in talks with Gol on a joint venture. Delta is walking away from their stake in Gol to get anti-trust approval for their LATAM partnership. Gol wasn't a strong partner for Delta because Delta isn't strong in Brazil. American though serves four cities in Brazil and operates from several U.S. hubs.
Somewhat disingenuously in my view Isom pointed out that "for now customers are choosing to fly American" rather than LATAM. Immediately after LATAM and Delta announced their deal, American zeroed out inventory on LATAM codeshares on routes where the two airlines compete so of course customers are 'choosing American' because they cannot choose American's codeshares operated by LATAM.
American is Out of Excuses on Earnings
Joe DeNardi from Stifel asked, if 2019 earnings were hit about $700 million by the mechanics' slowdown and grounding of the MAX, shouldn't 2020 earnings be better by about that much even if they don't improve on any other margins? That's without earning more from growth (including from more gates in Charlotte), from attracting more customers, and from improved upsales.
Last month President Robert Isom promised 'no excuses' other than of course the excuses they keep making of the mechanics and the MAX.
American Airlines operating income has suffered relative to peers and mean reversion alone should lift their performance. If they don't it would be hard to imagine current management being given more runway… although it's been hard to imagine their getting the runway they have already received from what seems to be a complacent board.
American's Growth for 2020 is Surprisingly Anemic
Hunter Keay pointed out that while American's planned 5% growth in 2020 sounds significant, about a third of that comes from the return of the Boeing 737 MAX.
Senior Vice President Vasu Raja acknowledged that densification (Project Oasis retrofits of narrowbody aircraft) is a driver of that growth as well.
So while American adds flights, especially from new gates in Charlotte and new international routes, and upguages some routes, there's not a lot left.
Chicago is Working Well Despite United's Growth
Despite cancelling their Asia flying, and despite United's buildup in Chicago, American remains bullish on O'Hare. Senior Vice President of Revenue Management Don Casey says that Chicago was "the best performing hub for unit revenue" in the third quarter and that they grew corporate passenger business 7% during the quarter.
Vasu Raja says American has "more first class seats in Chicago" than united despite their introduction of the premium-heavy CRJ-550. They plan to introduce the Airbus A319 into Chicago to "enable us to upgauge regional jet markets, to vary capacity by day of week" and to "replace 50 seat RJs with 2 class airplanes." He also suggests American's strategy is to serve the local Chicago market versus using it as a connecting hub as United does.
On the other hand I do see that American is downgauging a couple of their Chicago O'Hare – New York LaGuardia flights to regional jets despite it being considered a 'shuttle' market, although that may be part and parcel of the carrier's retrenchment in New York.

American Airlines Chicago O'Hare
Doug Parker Expects Airbus to Pay Tariffs, Not American (For a Very Strange Reason)
While some of American's incoming Airbus A321neos are coming out of Mobile, Alabama many are not. As a result tariffs are an outstanding issue. Doug Parker says "the goal of the [U.S. Trade Representative] was not to have these tariffs paid by U.S. airlines and passed on to U.S. citizens" – it's supposed to be borne by the French.
He says they're happy to work with Airbus to minimize tariffs but doesn't expect to incur those costs. While there will be negotiations over this, the question of incidence won't have anything to do with the intentions of the Trump administration.
Project Oasis Boeing 737 Retrofits Will Be Completed by Summer 2021
American took a hiatus from "densifying" (cramming in seats into) their Boeing 737 aircraft over the summer because of the grounding of the 737 MAX (and, even before that, because of shoddy retrofit work done on some of the aircraft by Aviation Technical Services).
When US Airways management took over they increased seats on these planes from 150 to 160 seats, and now they're adding another two rows of seats to get to 172. That's meant less space between all seats (even extra legroom Main Cabin Extra and first class seats). It's meant thinner, less padded, less comfortable seats even in first class. It meant eliminating a bulkhead between first and coach, and tiny 'space saver' lavatories. It also involves bigger overhead bins.
The airline has re-started retrofits, and President Robert Isom says that the "upgrading" (sic) of their Boeing 737-800 fleet will be completed by the summer of 2021.