During the government shutdown most employees are furloughed. TSA screeners, however, are supposed to work. They won't be paid until funding is restored.
Even regular critics of TSA have a good deal of sympathy. While the agency provides far more security theater than actual security, that's hardly the fault of front line screeners. They have to work, aren't highly paid, and many live paycheck to paycheck. There have even been stories reminding travelers that screeners can't accept tips (i.e. bribes, you don't want screeners accepting those since you never know whether the person giving them is Al Qaeda). People want to take up collections for these folks.
Screeners have been calling out sick at a higher rate than normal with what's being referred to as 'blue flu' (screeners wear blue uniforms). Across the board it's about a one-third increase, with screeners not wanting to work without getting paid, even though have not yet missed a paycheck and they'll be paid later for the work they do now.
In Miami screeners are calling out at double the normal rate so there aren't enough people to staff all of the checkpoints.
Miami International Airport will close a terminal early for three days because of a shortage of Transportation Security Administration screeners, airport spokesman Greg Chin said Thursday.

The security checkpoints in terminal G will be closed after 1 p.m. on Saturday, Sunday and Monday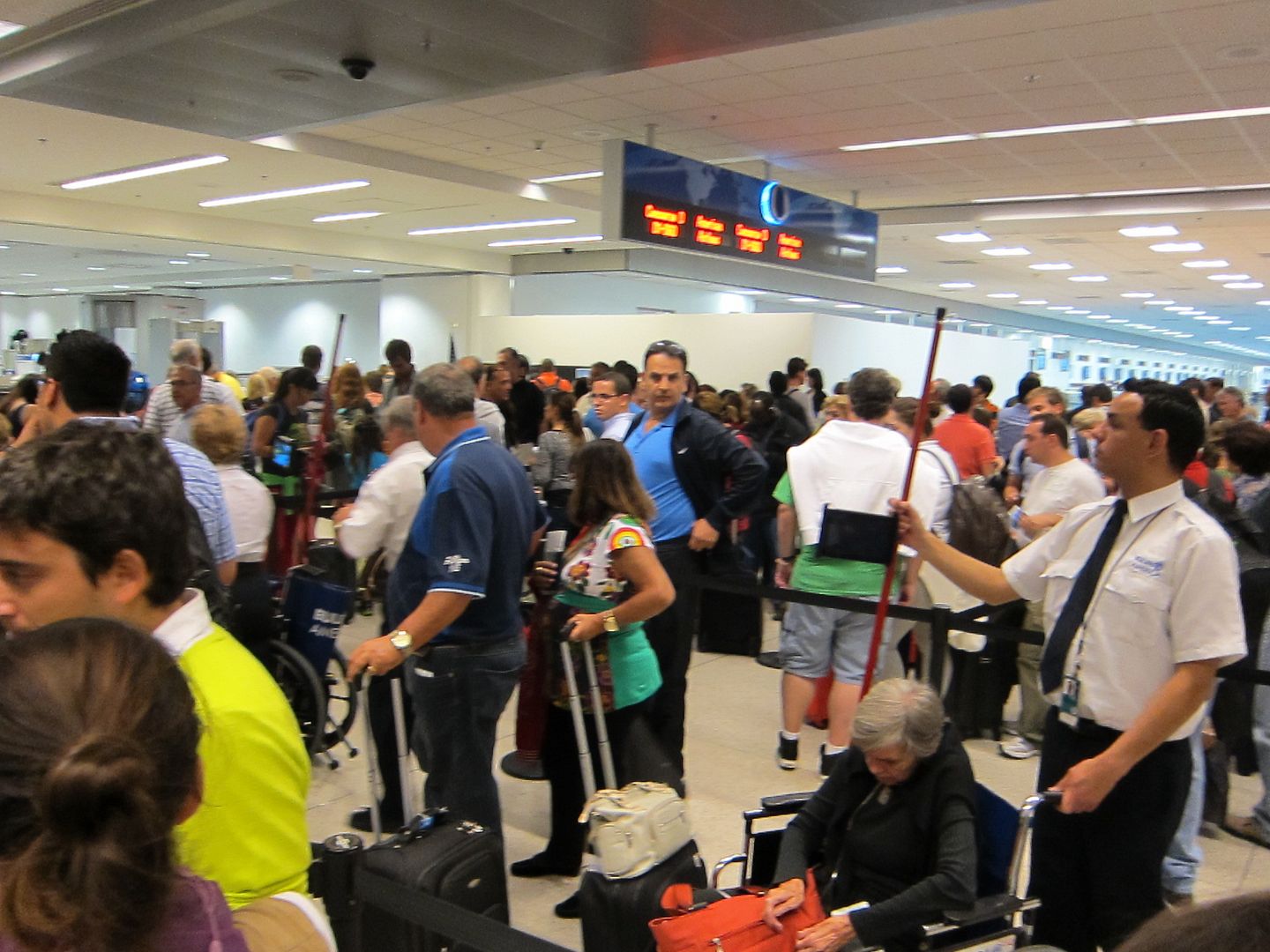 Concourge G largely serves United, Frontier, Sun Country, and Bahamasair from its 15 gates. It's the only original 1959 concourse that largely remains in its original form, with the most recent modifications taking place nearly 50 years ago.
Afternoon flights will be moved to other concourses at the airport, likely generating confusion for departing passengers.