Different airlines and hotel chains are taking different approaches to the coronavirus – not just to the falloff in travel, but to making sure traveling with them is a safe experience for their guests. I reached out to several airlines and hotel companies to ask about changes to their cleaning practices in response to the virus. I was surprised by how varied the responses were.
It's important, too, not to simply assume that a greater focus on cleaning means that everything is being cleaned and disinfected properly. The best plans don't always translate on the ground. For instance workers at the outsourced companies that do the cleaning say they don't always have the tools to do it effectively, or safely.
Nonetheless I'm likely to have more confidence in the airlines and hotel chains that signal they are taking the spread of coronavirus most seriously.
American Is Disinfecting Planes Once A Day Now
American Airlines reports that most aircraft are getting additional cleaning each day (international flights and planes overnighting). This "includes a more thorough cleaning of all hard surfaces, including tray tables and armrests."
The also defend pre-existing cleaning standards as meeting or exceeding CDC guidelines and using "EPA-approved disinfectant." However deep cleaning of aircraft happens less often than you'd think and I've written about the airline skimping on cleaning between flights in order to turn planes around more quickly.
Southwest Has Improved Overnight Cleanings, Too
Like American Southwest says they do a good enough cleaning job already but also want you to know that on Wednesday they have started more thorough overnight cleanings of aircraft.
Southwest aircraft are regularly maintained in accordance with an established program aimed at providing a clean and inviting cabin experience. In addition to aircraft being tidied up between flights during the day, each aircraft receives a thorough review each night that includes cleaning, sanitizing, and disinfecting that meets or exceeds recommendations from the Center for Disease Control (CDC) and World Health Organization (WHO). And, as of March 4, we've enhanced our overnight cleaning efforts in response to the current environment. Also, our aircraft are equipped with a HEPA (High Efficiency Particulate Air) filter, which filters out recirculated air onboard each plane to remove airborne particles. HEPA filters are also used in hospitals to provide patients with clean air.
This suggests to me it's more advisable to fly Southwest in the morning than it is later in the day.
Alaska Is Even Cleaning More Between (Some) Flights
Alaska Airlines appears to be doing the most to clean and disinfect its aircraft. In addition to more thorough overnight cleanings they are cleaning planes more thoroughly between flights that are:
On the ground for more than one hour

At a hub
We're focusing more attention on the areas of the cabin which are touched most frequently:

Arm rests
Seat belts
Tray tables
Overhead controls: air vent, light button, call button
Exterior and interior door handles to lavatories

All of our aircraft that remain on the ground overnight get a thorough cleaning. In addition to what's mentioned above, our crews also add these areas:

Front and back of seats
Window shades
Handles to carry-on compartments
That's good, but – recognizing the logistical complexity – I'd love to see more cleaning resources brought to bear at outstations as well if things get worse. I'd also love to see more flights scheduled with one hour turn times to accommodate cleaning.
Delta Has Only Increased Cleaning Of Transpacific and Transatlantic Aircraft
Delta is doing additional cleanings of long haul aircraft but they've shared nothing about disinfecting domestic planes overnight or between flights.
I asked Delta specifically whether there was additional cleaning of domestic narrowbodies and they pointed out cleaning done off the plane, and cleaning of their transatlantic and transpacific flights (but not other long haul, it seems).
A spokesperson offered,
Delta maintains high cleaning standards on all flights. We're continually evaluating precautionary measures and add cleaning procedures as a result of COVID-19. Here are examples of some additional measures:
• All tableware, dishes, cutlery and glassware are being sanitized / disinfected before washing.
• All unused inbound supplies are being discarded.
• Inbound linen and headphones are being segregated and washed/sanitized/disinfected separately from other linen, headphones.
• All galley equipment including carts and carriers are being segregated, sanitized/disinfected and washed.
• We are also increasing our supply of wellness items such as hand sanitizer, gloves and surgical masks for customers and crews on all flights in and out of Asia.
• All customers on long-haul international flights are provided with amenity kits, which contain hand sanitizer or cleansing towelettes.
United Hasn't Increased Regular Cleanings In Response To Coronavirus
United says they have not increased the frequency or depth of their regular aircraft cleaning specifically in response to coronavirus. A spokesperson tells me,
[C]urrent procedures for international aircraft cleanings include a wipe down of hard surfaces touched by customers, and the cleaning solution we use also includes a disinfectant, which is a precaution we implemented after the 2014 Ebola outbreak.

In the case of a confirmed diagnosis, any impacted aircraft will immediately undergo a deep cleaning, which includes washing ceilings and overhead bins and scrubbing the interior. We will continue to communicate with the CDC and assign deeper cleaning measures depending on agency's recommendations.
With United cutting their domestic schedule 10% they should be looking at adjusting their schedules to lengthen time planes are on the ground between flights in order to invest in greater cleaning. However United appears to be in cost-cutting mode, not increasing investment here.
Hilton Isn't Changing Their Cleaning Regimen
It's funny how we focus most on the air travel experience, and are willing to sleep in a bed that someone else slept in the night before and wash ourselves in a shower that someone else showered in the previous day. (It's even worse at hotels with wall mounted toiletries that in my experience are rarely properly cleaned.)
I asked Hilton whether they were doing anything differently at their hotels to make sure rooms were disinfected between guests, in order to limit spread of the virus. A spokesperson told me they were simply applying "the level of detail and attention our team members have always upheld" (in other words, no) and offered this statement:
The wellbeing of our guests, Team Members, and all who visit our properties is our highest priority. We remain diligent in our commitment to provide a safe, hospitable environment for all who enter our doors. The response to any form of infectious disease is something we take very seriously, and we are closely monitoring updates from the World Health Organization, and responding based on the best advice of medical professionals and public health authorities. If additional social isolation, enhanced cleaning or other operational actions are required, we put those into action.

Since the outbreak began, we have stood up centralized resources to ensure our Team Members are informed and supported. The information we've shared points to guidance from the WHO, CDC and other trusted sources in the global health community, Hilton-specific procedures and protocols on respiratory and infectious disease, and talking points designed to help guide interactions with guests and clients.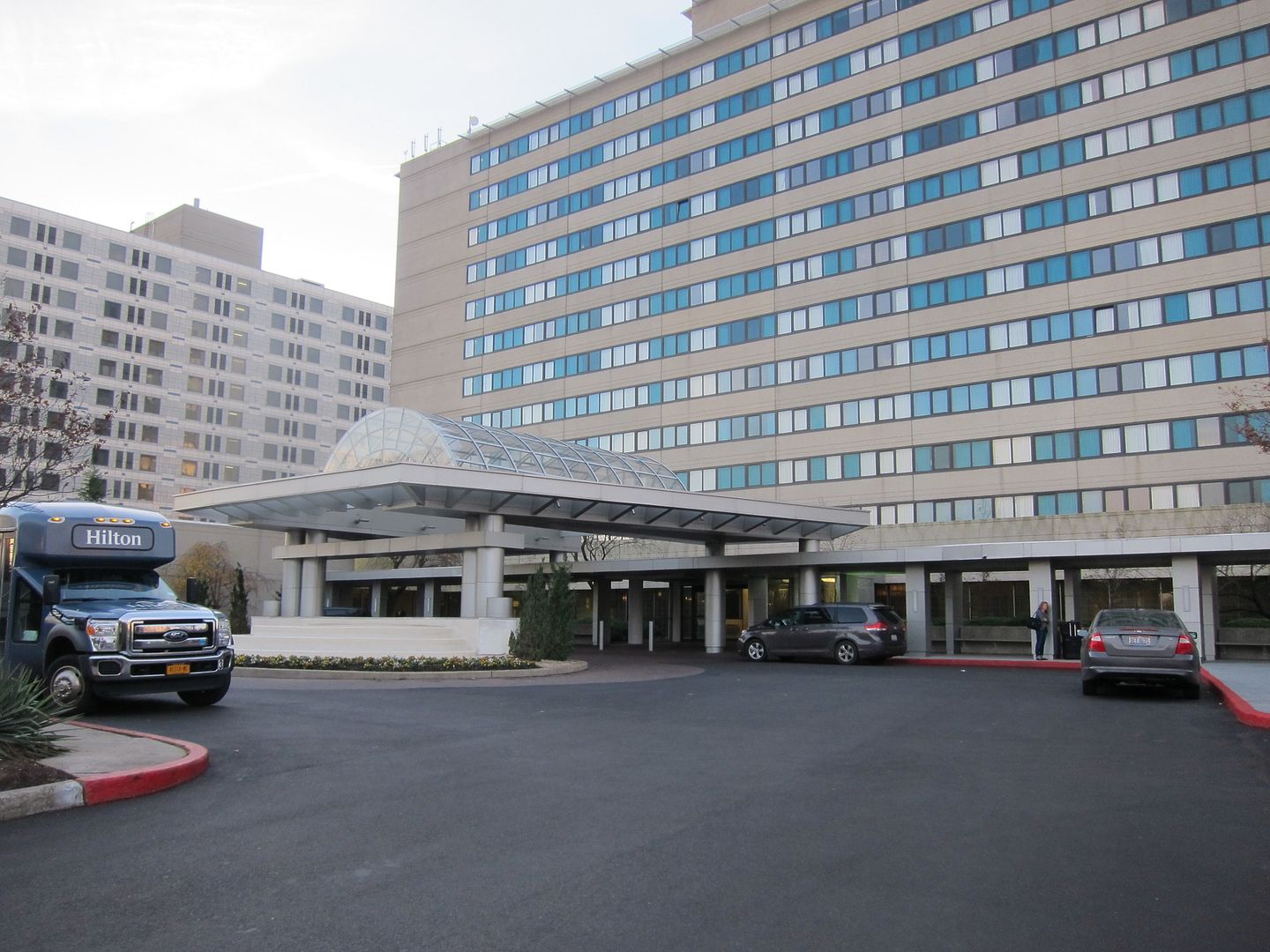 Marriott Thinks Their Standard Approach Works Best
Marriott, too, isn't changing their approach to cleaning based on coronavirus. Instead coronavirus is just one of the things addressed by their standard approach. They offer,
We take standards for hygiene and cleanliness very seriously and are taking steps to ensure the safety of our guests and associates. The company has been closely monitoring the Centers for Disease Control and Prevention (CDC) and World Health Organization statements regarding the coronavirus (COVID-19) and we are following the guidelines from these agencies and the local health departments on appropriate hygiene standards.

Our health and safety measures are designed to address a broad spectrum of viruses, including COVID-19, and include everything from handwashing hygiene and cleaning product specifications to guest room and common area cleaning procedures. Our associates are expected to follow the CDC recommendations for everyday preventive actions to help prevent the spread of respiratory diseases.