Credit card companies are the largest buyer of miles from the big US airlines. By extension they're the largest customer for air travel, too. They're paying billions of dollars and they care what they're getting in return because they need those miles to be valued by cardmembers in order to incentivize spending on their products.
So why don't card companies raise a stink when airlines devalue their miles? After all the card companies are getting something worth less for their money. Banks aren't usually known for being pushovers as counterparties.
What's more, agreements between banks and airlines regularly include no devaluation clauses. Here's language from one airline's co-brand credit card contract, with names redacted (bolding mine).
(a) If one or more of the following (each a " Suspension Event ") occurs:

(i) The sum of cash, cash equivalents and short term investments (in each case unrestricted) maintained by [REDACTED] is less than [REDACTED] on average of the unrestricted cash on hand on the last day of each month during a quarter as calculated at the end of each quarter during the Term of this Agreement; or

(ii) [REDACTED] fails to maintain a frequent flyer program that is as competitive in the marketplace as the FF Program was as of [REDACTED]; provided that [REDACTED] provides written notice of such failure to maintain the competitiveness of the FF Program which will commence a forty-five (45) day period during which [REDACTED] may cure such deficiency; then [REDACTED] may, in its sole discretion, elect to either

(1) compensate [REDACTED] with Pre-Purchased Miles as set forth in Sections 14.4 and 14.5 below, or

(2) terminate this Agreement, or

(3) commence the repurchase of Pre-Purchased Miles as set forth in the next paragraph.

Neither clause (1), clause (2) nor clause (3) is exclusive and an election by [REDACTED] to compensate [REDACTED] with Pre-Purchased Miles or commence the repurchase of Pre-Purchased Miles shall not prevent a later election to terminate this Agreement so long as a breach is continuing or to exercise and other right or remedy hereunder.

For purposes of clarity, if [REDACTED] compensates [REDACTED] with Pre-Purchased Miles due to a breach of (i) or (ii) above and the breach is subsequently cured, such compensation with Pre-Purchased Miles shall cease and [REDACTED] shall resume paying [REDACTED] in cash as set forth in Section 4.2.

If [REDACTED] commences the repurchase of Pre-Purchased Miles as set forth in the next paragraph due to a breach of (i) or (ii) above and the breach is subsequently cured, then such repurchase shall cease and the number of quarterly payments in Section 14.2.1 shall be reduced by the number of quarterly payments made as a result of the breach.

In the event [REDACTED] terminates this Agreement pursuant to this Section 4.6 , [REDACTED] will promptly (i) repurchase any unused Pre-Purchased Miles as of the date of termination; and (ii) repay an amount equal to (x) the sum of the Merger Bonus Payment and Bonus Payment divided by the (y) number of months of the Term times (z) the number of whole calendar months remaining from the effective date of termination until the Expiration Date, together with interest at the Adjustable Rate (including interest on the Pre-Purchase Miles to the extent not previously paid under Section 14.2.2 and interest on the Merger Bonus Payment and the Bonus Payment from the date each was paid by [REDACTED]; provided that until such time as [REDACTED] is the sole issuer y and z shall each equal 60.
There are several reasons that clauses like these in the agreements – meant to protect banks from airlines devaluing their miles – don't work.
They're too blunt an instrument banks don't get to veto individual changes just blow up the deal if an airline goes too far. So the airline and bank consult with each other to make sure it doesn't get to that point.
Changes are generally made at the margin not enough to get a bank to walk away.
Bad employee incentives bank employees get rewarded for bringing in deals and delivering profits, they aren't personally on the hook for losses and aren't as well rewarded for avoiding losses as they are for delivering revenue. No one wants to be the one who 'lost' the big book of business.
Less competition with airline industry consolidation there are fewer marquee partners to do business with, and leverage has shifted from the banks to the airlines. Airlines are no longer dealing from a position of financial weakness, either.
Delta and American are somewhat unique. American Express lost Costco so Delta had huge leverage in negotiations. American had two co-brand issuing banks with big cardmembers bases (Citibank from legacy American, Barclays from US Airways). Their deals may not be replicable by others.
However in the same month that United announced elimination of award charts – and even reiterated they had done so in their earnings call — they said they think they can get more money for their co-brands than they get today, meaning they believe deliver more value to banks than they are getting paid for. Put another way they think they can give Chase something less value and Chase will pay more for it.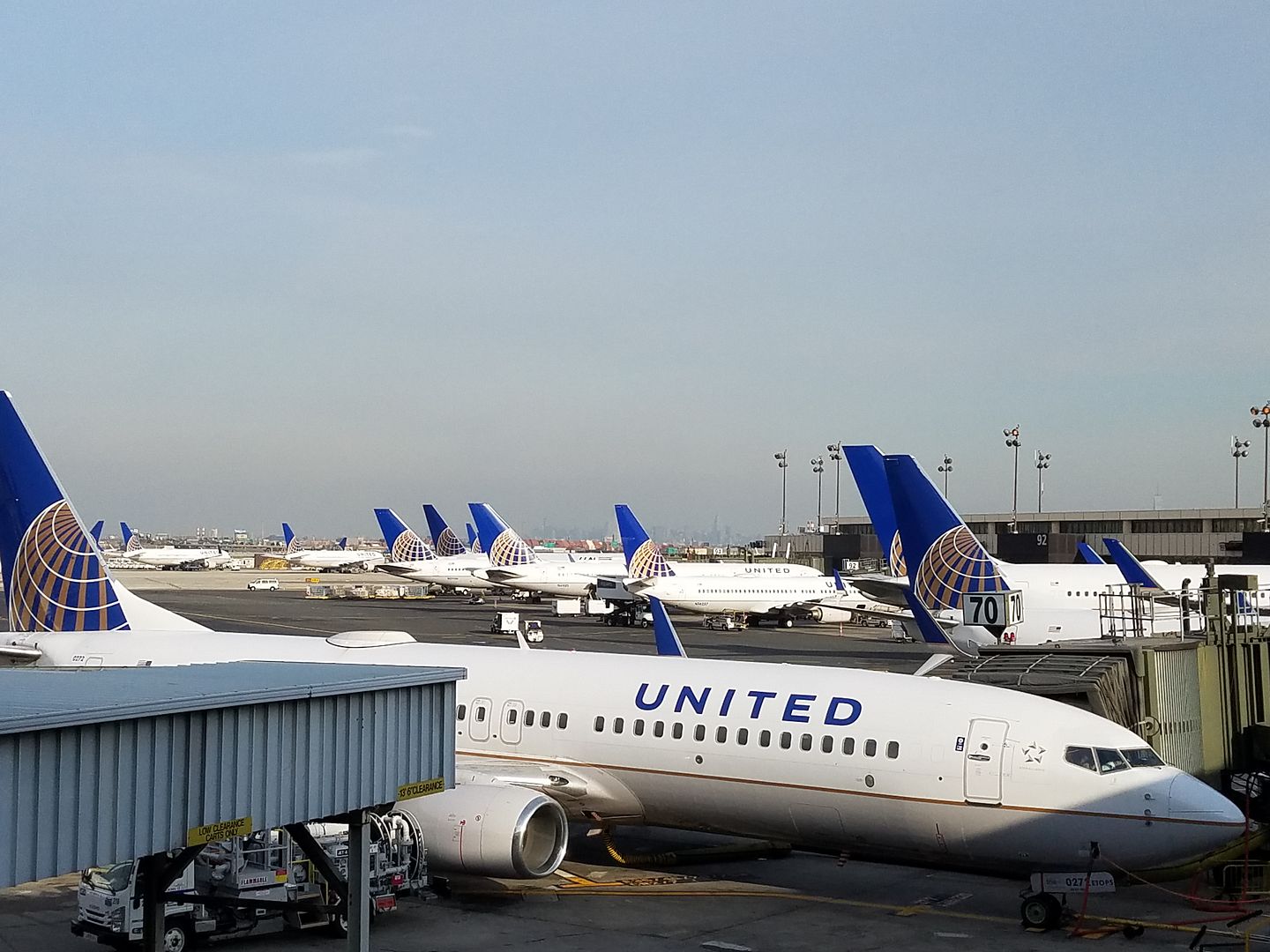 There's even been some speculation that United puts out a request for proposals to other banks as it considers its next card deal (the most recent one was done in 2015, it's not public whether this was a 5 or 7 year deal). However Chase is most likely to keep the business.
They have the existing card business (which can be sold, but some value is always lost in transition), they still have the deal to lease Visa's network which incentivizes them to spend up to their full revenue driving additional spend. And big banks with the resources to compete and without a major airline co-brand have tended to be more conservative in chasing rewards customers than Chase has.