The Points Guy site ran a serious of posts dubbed "Battle of the Hotels" where I expected them to compare programs to each other and declare what's best or rank order them. Instead they made a case of what's good about each program (with some limitations noted): Hyatt, Marriott, IHG, and Hilton. What they didn't do was actually do much comparison between programs. There wasn't really a battle.
I have no such fear. Against my own interests, and without concern for angering the people I know at the programs, I'm willing to call out the good, bad and ugly to come up with a conclusion of what's actually best.
Comparing Earning Points Across Hotel Programs
Since I publish what I believe each program's points are worth including an explanation of my methodology, it's easy to take the points earned in the program, value them, and make comparisons across chains.
Two years ago I went through that exercise, along with evaluating the elite benefits of each program, to develop a simple model for ranking the best hotel loyalty programs.
Let's start with comparing the value of points earned for spend at their hotels. Since hotel currencies are more or less on different 'scales' and not standard – you earn a different number of points per dollar, but redeeming hotels costs different numbers of poitns, too – we need to normalize.
| | | | | | |
| --- | --- | --- | --- | --- | --- |
| | General | Top Elite | Value | General | Top Elite |
|   | Member Earn | Member Earn | Per Point | Member Rebate | Member Rebate |
| Hilton | 10 | 20 | $0.004 | 4% | 8% |
| Marriott | 10 | 17.5 | $0.007 | 7% | 12% |
| Hyatt | 5 | 6.5 | $0.014 | 7% | 9% |
| IHG | 10 | 20 | $0.005 | 5% | 10% |
The Best And Worst Things About Each Hotel Program
There are two basic components to any loyalty program, recognition and reward, or put another way elite benefits and earn and burn. There's no (almost) no program that's all bad, or all good. And so there's no program that is perfect for every traveler. The relative importance of having hotels everywhere you need to go, earning free nights versus elite benefits, and which elite benefits you value most will determine the program that's best for you.
Here are the major pluses and minuses of each of the major hotel programs:
Hilton

Good:


Strong footprint, there are Hilton properties everywhere
Easy to earn status via credit card, albeit that may not be worth a lot beyond breakfast
Decent earning and redemption, once you factor their promotions making up for weak standard earning
Bad:


Weak elite benefits, there's no promise of suite upgrades or even late check-out
Without promotions their basic earning structure is the least rewarding of the major chains
No award chart makes devaluations easy to hide

Conrad Koh Samui
Hyatt

Good:


Clearly the best elite program, with suite upgrades confirmable at booking and full – not continental breakfast offered as well as consistent delivery of late check-out benefit not to mention the ability for top elites to gift their status for a stay when using points for someone else.
The most rewarding hotel credit card for ongoing spend beyond just using it at the chain's own properties.

The only strong hotel transfer partner of a credit card earning program. You can move Chase points to Hyatt and get good value, not something that's the case when you transfer American Express Membership Rewards to Marriott or Hilton for instance.
Bad:


Smallest footprint of the major hotel chains, you may have to inconvenience yourself to stay loyal to Hyatt
Lowest points bonus for top elites make an otherwise-rewarding program weaker for earn and burn.

Park Hyatt Sydney
IHG

Good:


Large footprint
Lucrative earn and burn, factoring in promotions
Good credit card benefits, like 4th night free on award stays
Bad:


Weak elite benefits, suite upgrades aren't promised, there's no guarantee of late check-out and don't bet on breakfast at full service properties.
Elite benefits aren't even promised on award stays, and there's no option to even redeem more points for a better room (meaning you may not even want to use your points on a resort vacation)
No award chart makes devaluations easy to mask.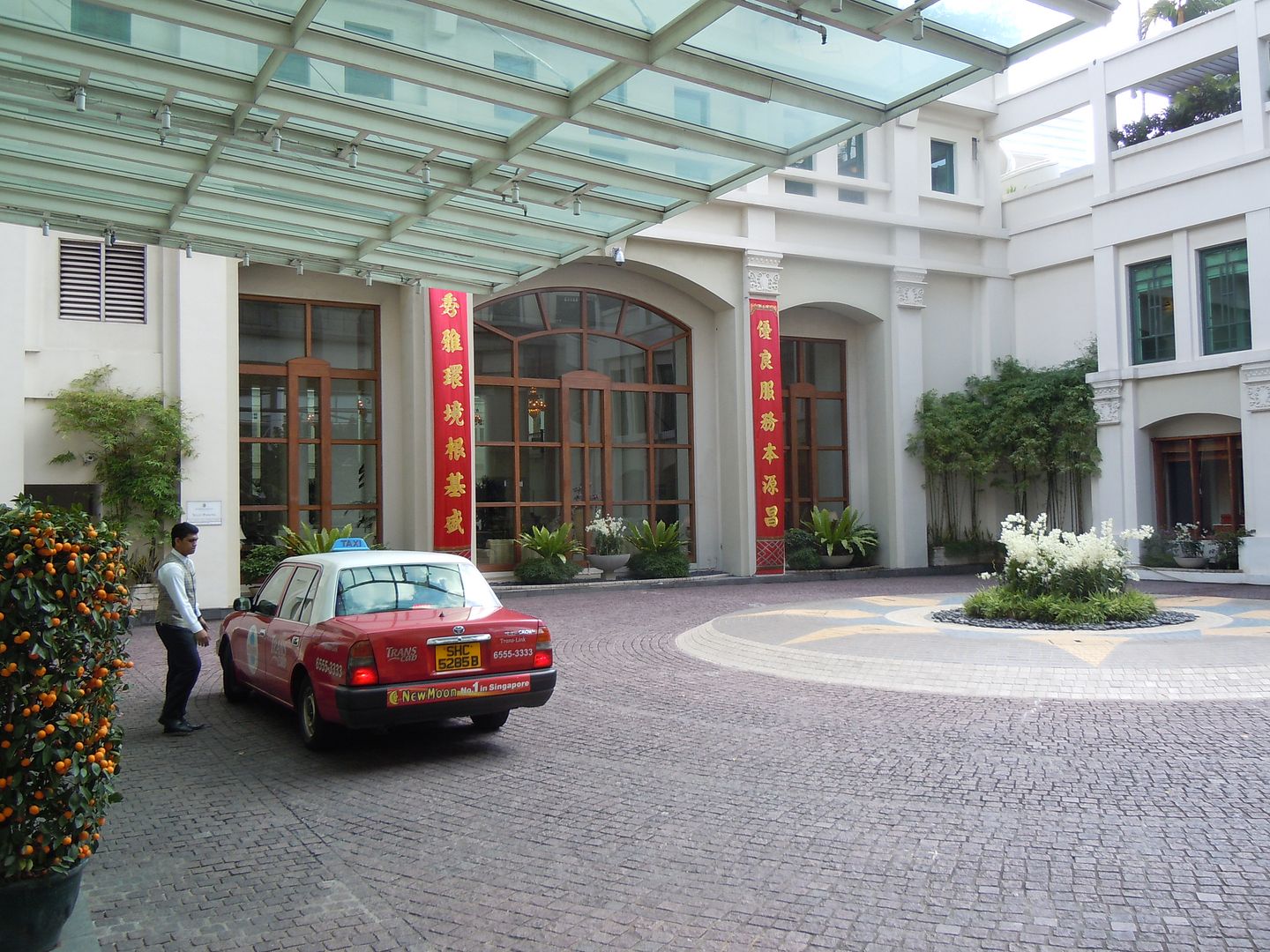 Intercontinental Singapore
Marriott

Good:


Large footprint, they've got plenty of hotels most of the places you'll go
On paper the best elite program of the largest chains, promising suites when available and at the highest levels 24 hour check-in and a dedicated concierge.
Bad:


Weak promotions make a strong basic earn and burn proposition fail to outshine competitors
Changes to the program without notice undermine trust, it's hard to bank the currency and to trust that promised benefits will be there. (See for instance here, here, here, here and here just since they launched the new program a year and a half ago.)
Inconsistent program execution at the hotel level. Properties game the chain left and right, find loopholes to deny benefits, and simply ignore things like upgrades.
Poor problem resolution, in my experience I can't even count on getting a response if I email for help.

St. Regis Abu Dhabi
Which Program Is Best?
Hyatt has a lucrative earn and burn program, hampered by a limited number of hotels relative to competitors – about 1000 places to use your points versus 6000 or more elsewhere – and by modest elite bonuses.
If Hyatt's footprint works for you, I find their program best. My own take is that it's worth focusing on Hyatt if you can. However you probably need a "backup program."
My backup program is Marriott. It's only worth focusing on Marriott if you earn Ambassador status, which requires both 100 nights and $20,000 spend. Even there member experience is mixed. I'm no longer an Ambassador (I lost my Ambassador in 2018) but I still have Platinum status. Oddly I do not have lifetime Platinum. When Marriott merged its program with Starwood's much of my past activity was lost. At one point they showed I had only 3 years of status at the Platinum level. Eventually that jumped up to 13 years, then down to 10 years and up to 11. However I'm still missing nights. I also have Hilton Gold my from Amex Platinum.
My ranking of programs:

Hyatt

Marriott

Hilton

IHG
It pains me to rank Marriott so highly because there's no program with a bigger gap between expectations (promises) and delivery at this point. However – even with new limitations on being able to use your points, and significant devaluation of those points – they sill offer more nice hotels, better earn and burn value, and better benefits than Hilton does.
Until Hilton turns its suite upgrade test into a permanent elite benefit and offers guaranteed late check-out, its status won't have significant value in my opinion. And it will still have a weaker earn and burn proposition than Marriott.
Meanwhile IHG doesn't have rich elite benefits, doesn't offer what little it has on award stays, and doesn't offer a path for members to get a better than base room when redeeming points. The lack of transparency in the program is another strike.