A passenger on American Airlines flight AA5896 on February 2 from Long Beach to Phoenix shared his experience on Flyertalk with the first class flight attendant.
The flight was on a CRJ-900 regional jet operated by Mesa Airlines. I've had plenty of flights on Mesa and usually find their flight attendants to be excellent. However this story illustrates several problems facing commercial aviation in the U.S.
Post 9/11 power trip. With security as a constant focus, the slightest verbal misstep or misunderstanding can get a passenger kicked off a plane.
Poor service, with the airline unable to take action most of the time. Poor performers bring down the moral of those who provide excellent service, because great service doesn't get rewarded in fact it just means more work picking up the slack for shirkers.

American Airlines EMB-175 Operated By Republic in Miami
The flight attendant was offering predeparture beverages. One passenger asked for an irish coffee. He reports that the flight attendant was happy to get one, but said it would be a few minutes since coffee wasn't heated up yet.
A few minutes later she returned to the passenger, and said she couldn't serve coffee. The passenger asked why.
She came unglued. voice raised – "Because the FAA won't let us serve hot beverages on the ground. Are you going to have a problem with that?" Politely he responded, "No, Are you having a good day?"

She responded with something along the lines of, "I have to get everyone boarded, and you aren't my priority. You are holding up boarding. Do you think I'm being combative or simply trying to do my assigned job?"

He continued to backpedal, asking if she was having a good day and apologizing.
She continued to escalate. "If you don't settle down, I'll have you taken care of. I'm going to speak to the captain now."
The flight attendant went to speak to the captain and returned asking if the passenger was going to cause a problem threatening to "have the captain come back and take care of you."
He assured her there was no problem. She continued to brow beat him, now including his wife (sitting next to him) in the tirade.

Finally, my wife, having had enough, said, "You appear to be a little combative. Is there a problem?" at that point, the FA included her in the tirade.

The [flight attendant] apparently had had enough and returned to the captain.

…[T]he captain said, "let's take this outside". As they exited the cockpit, the [flight attendant] said, "it's the two in row 2 and the woman in 3a". We were seriously concerned that the crazy lady was going to get us kicked off the flight.

They went outside and conferred with the ground supervisor for a couple minutes. He then came inside and spoke to the people and my wife, asking if there was going to be a problem. They all assured him that there never was a problem and that the escalation was totally one sided.
After spending a few minutes talking to the flight attendant the captain decided to depart.
The flight attendant is said to have "covered her name badge" so that passengers couldn't identify her, and spent all but the last 10 minutes in the galley with the other flight attendant on board serving both first class and coach.
The passengers here on the one hand were lucky — not to get kicked off the flight. On the other hand it's a miserable experience sitting through a tense flight like that.
I once flew Lufthansa first class Frankfurt – Mumbai where a flight attendant refused to provide the full meal service or even offer explanation of dessert. She tossed servingware down, and handed pieces to me to give to my wife, huffing and puffing each time she had to provide a course. I was yelled at for not having my tray out in advance of meal service. We spent the flight avoiding asking for anything even water, and considered asking to be downgraded.
This story happened a long time ago but I still remember how awkward and uncomfortable it made me feel, years later.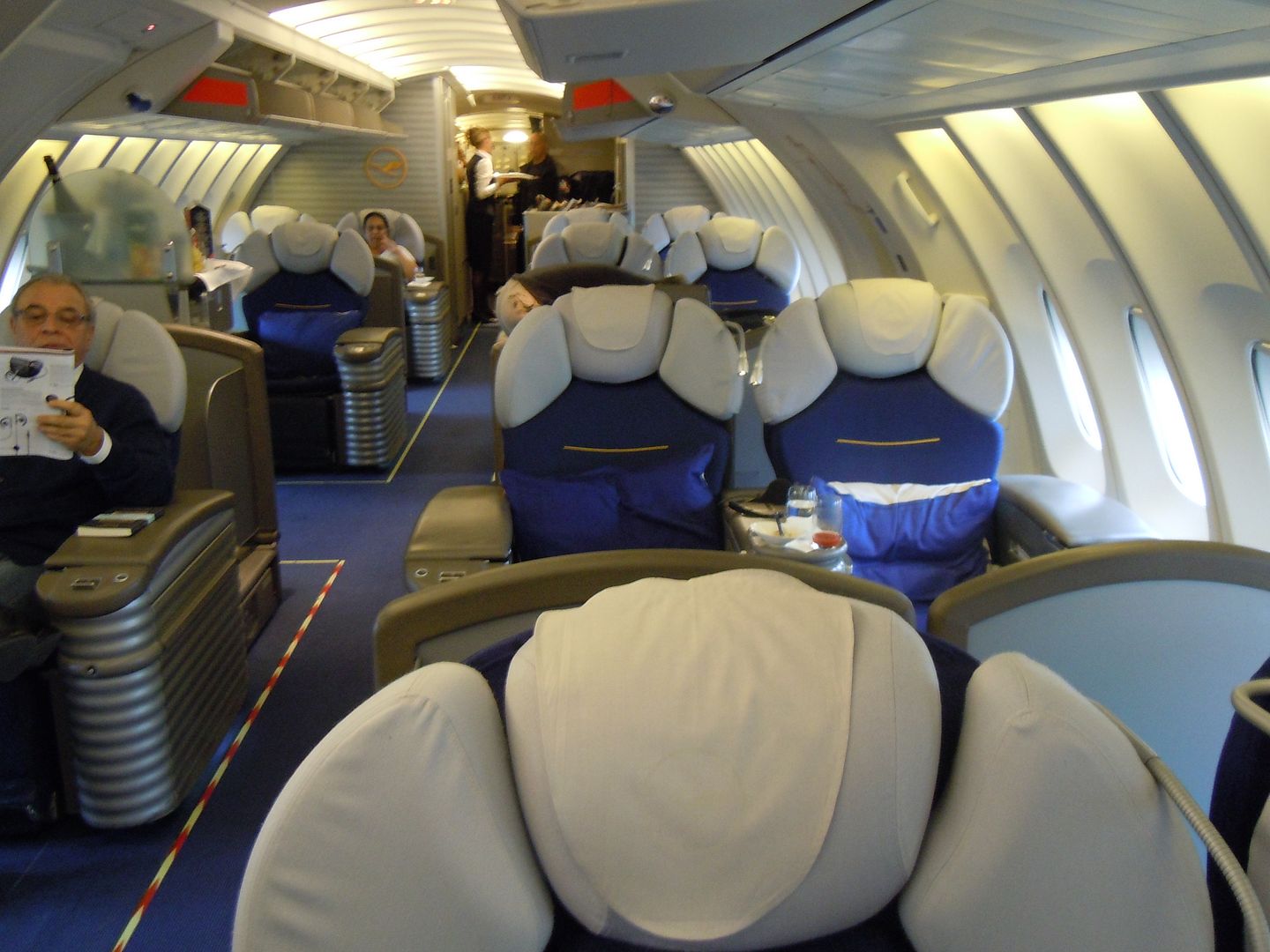 It turned out the crewmember had a health issue and went on leave shortly after we brought the incident to the airline's attention. As an apology they offered to buy us dinner anywhere we liked. They covered the cost of Waku Ghin at the Marina Bay Sands in Singapore.
Usually complaints don't end up so well but apparently the issue with the flight attendant was real and serious. Most of these types of interactions don't involve a flight attendant being unwell, just in a bad mood.
It's common to see a passenger concerned as their bag gets moved in the overhead bin, and a flight attendant ask "Are we going to have a problem?" the implied threat being the passenger will be removed from the plane for questioning a flight attendant.
There's a semi-legitimate though far-fetched concern that a passenger could create a disturbance as a diversion. But the terrorist activity they're covering for isn't likely to take place on the ground…
However the post-9/11 culture is that everything is a security threat, and customer service gets outsourced to law enforcement. That's how the United Express incident with Dr. David Dao being dragged off a plane and bloodied happened.
Customer complaints — or merely communication gaps that happen all the time between people who don't know each other, and even those who do — need to be de-escalated. And airlines haven't come close to doing enough on that front since United rolled out its plan on this front two years ago.