There are plenty of reasons that people buy more than one seat on an airplane. Eighteen years ago someone bought a first class seat for a pig on US Airways. Much more commonly though,
Writer/director Kevin Smith recently lost 43 pounds after a health scare. But back in 2010 he was refused travel on Southwest because he didn't fit in a seat. He had purchased two seats for himself, but wanted to move to an earlier flight where only one seat was available. He went on a tirade against the carrier but ended his boycott of Southwest six years later.
I understood the rules and procedures for an instrument, but not for passengers of size. When do can they buy an extra seat, and when do they have to?
I reached out to the major US airlines to find out how this works, and realized in the process that most anyone can buy an extra seat just because they want more room. And sometimes it can be a bargain. In some cases even free.
Southwest May Even Refund Your Extra Seat Cost
Southwest publishes extensive details on their policy on its website. Southwest's policy is also probably the best well known — customers of size are asked to buy a second ticket, but if the plane doesn't go out full they refund the cost of that second seat. This is important, keep this in your back pocket for a moment.
Southwest shares,
We've actually had a policy on the books for more than 20 years, but it has evolved over time. The current policy was designed to make sure we can accommodate the needs of the Customer and ensure their safety and comfortability—and not penalize them for buying a second seat—while also ensuring the safety and comfortability of all of our Customers.

The reason we ask them to buy the second seat is to remove it from inventory and ensure it will be available to them. We refund it 100 percent of the time upon request, and most of our Customers know the drill and really like the policy.

In the event of an oversell, we will accommodate on a first come, first serve basis—just as we do with all Customers checking in. So if the Customer with an extra seat is onboard and seated, we will not remove them—and we would apply our denied boarding policy to the last person to board—as we normally would.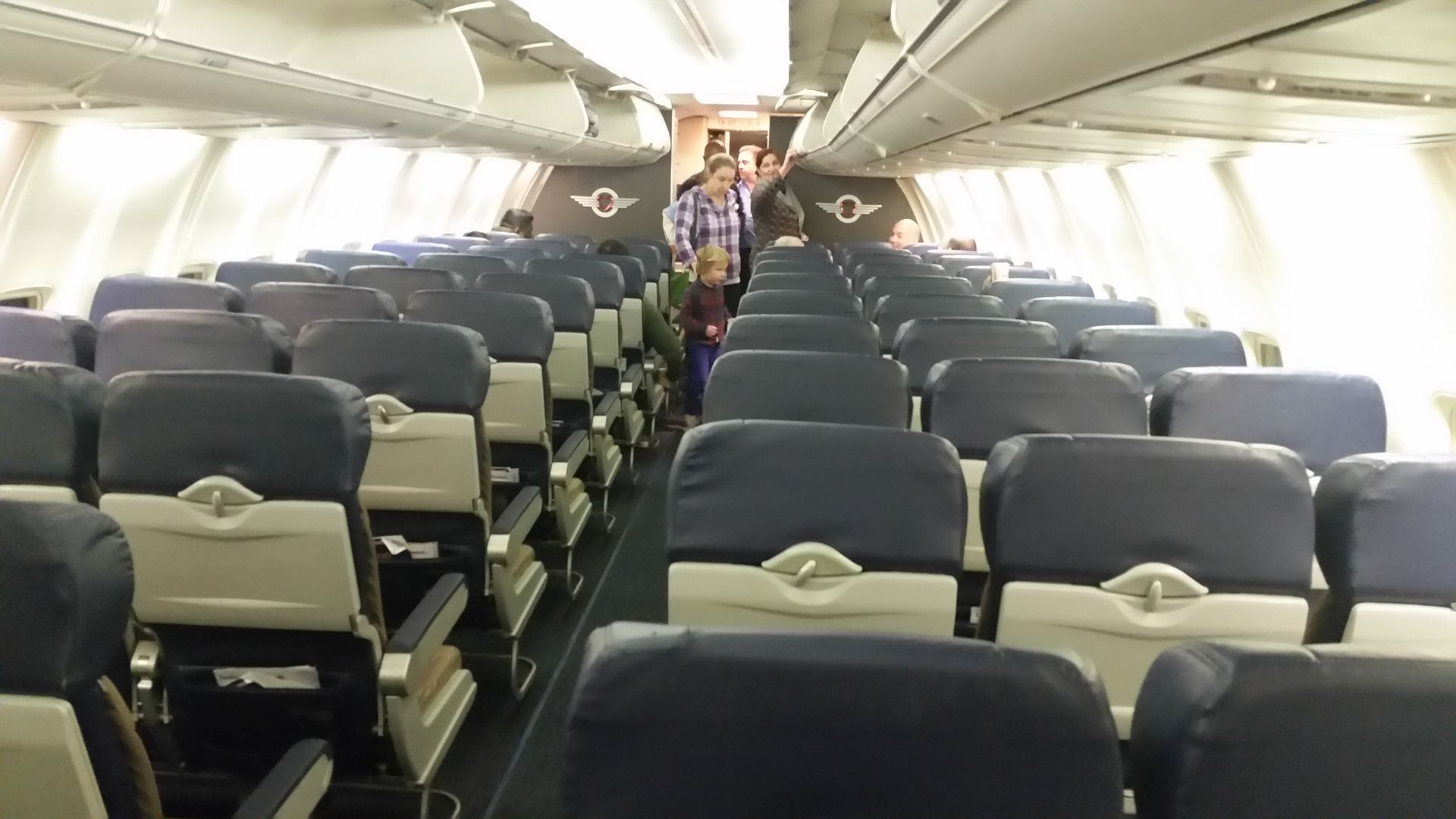 You don't need to be as large as you think to take advantage of this policy, in fact Southwest says "Customers who encroach upon any part of the neighboring seat(s) may proactively purchase the needed number of seats prior to travel in order to ensure the additional seat(s) is available. "
Gosh in coach who doesn't encroach upon any part of the neighboring seat" especially when stretching out? And you can buy yourself a second seat online. Just book an extra passenger with your same name and middle name 'XS' for Extra Seat. (If you're buying yourself a Business Select or Anytime Fare you can buy a discounted Child's fare by phone for the second seat.)
You can check in online but you still need to see an agent at the gate. Southwest doesn't have pre-assigned seats. But they'll give you a 'Seat Reserved' sign to place on the seat next to you, and paperwork for the second seat refund provided the flight isn't full.
What's more the 'Extra Seat Boarding document' also allows you to preboard to get early choice of seats.
Gosh I'm thinking when flights are around $100 DC – Austin non-stop I really might buy myself a second seat. Or when those Austin – Denver fares are running $53, I have to think an extra seat might be worth rolling the dice on an extra $53 which essentially comes with early boarding (saving $15 early bird check-in) along with the chance of getting the whole amount back!
United Makes You Scan Both Boarding Passes
United tells me customers are required to purchase an extra seat "if a customer cannot fit safely seat belted into a seat using one seat belt extension." However there's no rule against anyone purchasing a second seat. They go even further, saying explicitly "in fact there are often customers who do not necessarily need the extra seat who may choose to book it just to make sure they have an empty seat next to them on board."
When you book two seats for yourself you get 2 boarding passes. The two boarding passes, both scanned, are what prevent them from giving away the second seat (this way they don't mark the second seat a no show, cancelling second seat for onward segments as well).
Both seats are booked with the passenger's last name. Reservations agents are trained to book the second ticket with the first name "EXTRASEAT."
Buying two tickets get double the luggage allowance. You're also entitled to extra base redeemable miles for the second ticket, but not for elite qualifying miles or elite redeemable miles bonuses. Change fees apply to both your seat and your extra seat.
You can book a basic economy ticket if you wish, and then "purchase the option of selecting a seat assignment in advance to make sure that both of their seats are together."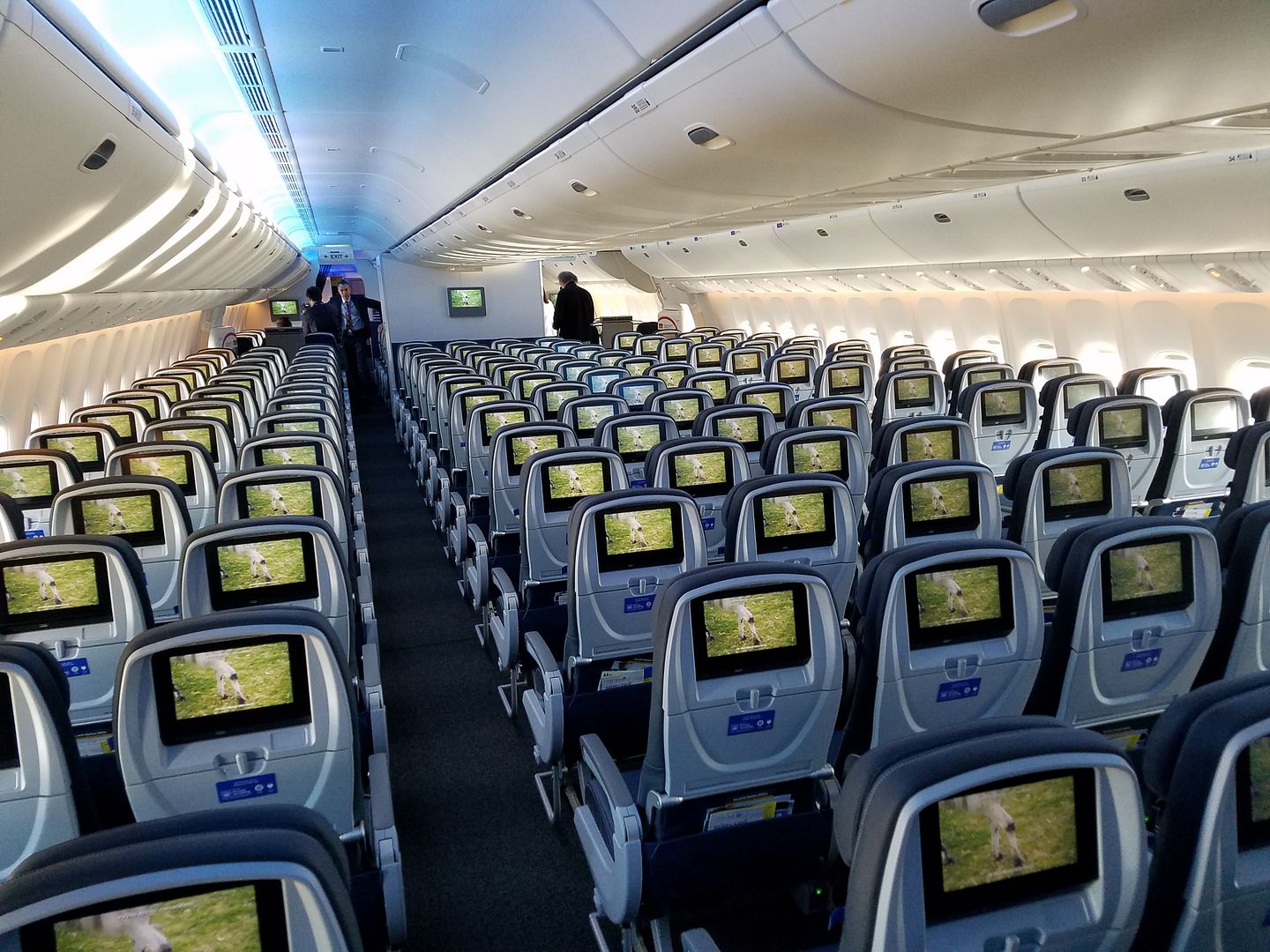 Delta Warns Against Booking Basic Economy
Delta doesn't have a requirement for passengers of size to book two seats. But it's an option. Delta tells me they "ensure[..] the additional seat is entered in the passenger record, which is visible at the gate so the agent can ensure the seat isn't assigned to another customer."
The customer just scans one ticket at boarding, but their system keeps the second seat blocked so that it isn't given away to a standby customer.
If you want an additional ticket you're advised to do this by calling Delta reservations. You can do this after booking your ticket online, but make sure that there's a second seat available next to you on the seat map.
Delta advises against booking Basic Economy tickets when you want a second seat, since those fares don't allow you to select seats at the time of booking and therefore you cannot assign two seats together. While that's the official line I understand that Delta reservations agents can override the restriction when someone is trying to buy two tickets together for extra room, whether you find one who will is an open question.
American
American tells me their policy to require passengers of size to buy an extra ticket is as follows,
To ensure the comfort and safety of all customers, our policy is that an extra seat will be required at the time of booking if the customer requires a seat belt extension and their body extends more than one inch beyond the outermost edge of the armrest.
The process is to book the extra seat by calling American's reservations. They'll documented that the have an extra seat.
Reservations books it as a new reservation with the last name of the customer and EXST as the first name. Our team also adds a SEAT ticket designator to the EXST ticket which exempts the taxes. The airport will then be able to see the name of the passenger + the extra seat during the boarding process.
American says it's possible to do this even on a Basic Economy ticket, even though those don't usually get to pre-assign seats before check-in free.
For a BE ticket + extra BE ticket, our resolution desk would get involved and assign those two seats together in advance.
No one was aware of any restrictions on who was allowed to do this. A pretty good deal Miami – Houston for $53, especially since it comes with a seat assignment.
Is Buying an Empty Middle Seat the Best Travel Deal Ever?
I've always wondered how it worked logistically when you bought a second seat. Each airline is different. You actually need to scan a second boarding pass at United. You don't with Delta. But each airline has procedures to ensure you get the second seat next to you, even Southwest (boarding card to place on the seat) which doesn't have pre-assigned seats.
What I never really considered was the option to buy the second seat — that this isn't just an option for passengers that are really large, but anyone can do it. With ultra cheap Basic Economy fares it might make sense. With Southwest where there can be the option of getting the second seat refunded it's not just more space but a Las Vegas element added in, that could be fun.
The single most important factor in whether or not you have a good flight is having an empty seat next to you. The food or snacks seem better. Flight attendants seem friendlier. It's less stressful overall. So regardless of your size, if you feel more comfortable buying extra space, it's something to consider especially when the price is right. Airlines don't just sell extra legroom seats — who knew they sell extra width too?